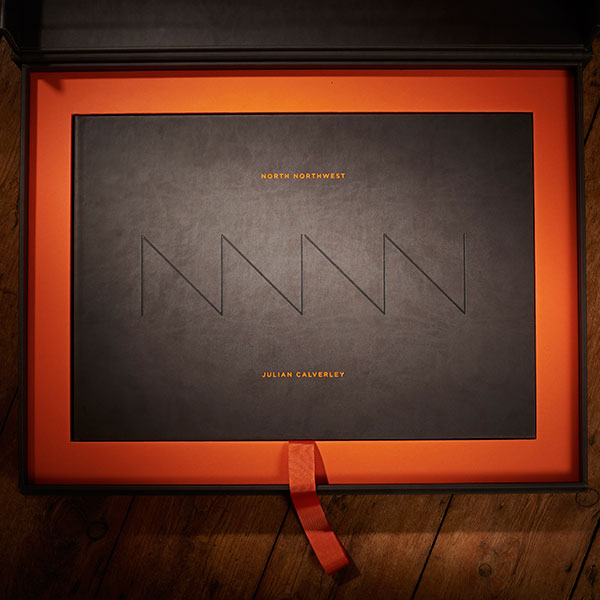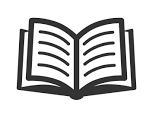 North Northwest
(Special Collectors Edition)

A signed & numbered limited edition photographic book with Clamshell Box and two Archival Pigment Prints.

A3 Landscape case bound book, printed using the Vivid Colour ™ process, which provides intoxicating and visually stunning image reproduction and which captures the essence of Julian Calverley's work.

Signed & Numbered, Collectors Edition in a Clamshell Box with a choice of two of the images from the book as Archival Pigment Prints.

Choice of 2 x Archival Pigment Print specification:

A2 paper Panoramic image size is : 40.65cm x 22.3cm (16 x 8.77 inch
A2 paper Square image size is : 30.5cm x 30.5cm (12 x 12 inch)

The prints are made on Platinum Cotton 305gsm paper, a beautifully natural Acid & OBA free heavy Fine Art paper, which makes for a sensational visual experience. Each print is signed, numbered and embossed with artists blind stamp.

Please note: The two prints do not accompany the Collectors Edition set. Details of how to contact Julian are provided with the delivery, and once you have lived with the book for a while you can then select your 2 favourite pictures and order directly through contact with Julian. He will then make the selected archival pigment prints and deliver them directly to you.

From an edition of 10.

Publication date December 2019
ISBN 978-1-9997891-5-2

Price £950.00



www.juliancalverley.com


---

With a personal love for the great outdoors and over three decades of experience in professional photography, Julian Calverley has become one of the UK's most revered landscape photographers. Hooked from an early age by the breath-taking beauty of the Scottish Highlands, he has carved out a unique cinematic style of landscape photography that is instantly recognisable.

Julian is drawn to the light quality that autumn and winter bring, repeatedly working at dawn and dusk, experiencing the spirit of a place as the sun rises and sets. Visiting these environments time and time again, often in extreme weather, allows him to witness the elements in all their different states. One element in particular – water, both in liquid and cloud form – features heavily in his compositions. By using long shutter speeds, Julian brings the movement of water into his landscape work, harnessing the beauty and motion of mountain rivers, streams, shorelines and skies.

His extensive post-production skills are then applied, with many hours devoted to each image. As a result, the finished pieces command a theatrical air, their atmospheric conditions beautifully observed.

With the allure of the wild continuing to inspire him, Julian is now focusing more on his landscape work than ever before.


---
Description:

North Northwest is a large format book of landscape photographs by photographer Julian Calverley. Designed by Les Welch, printed and produced by Boss Print in London and published by Concentric Editions.

Its simple aim is to portray and present Julian's beautifully rich landscape works, all of which were made during multiple yearly trips over a decade, to the Scottish Highlands and Islands.

Large and imposing like the landscapes themselves, using craft binding and embossing techniques and employing super high definition print reproduction, this book allows the reader to fully engage with Julian's beautifully crafted work.

The patented Vivid Colour™ process enabled us to reproduce Julian's work to an extremely high standard, almost identical in look and feel to his original RGB files. This is something which previously wasn't possible with conventional CMYK printing processes. A combination of hi screen ruling and expanded colour gamut printing, ensures that images are reproduced as closely as possible to the original, enabling very fine detail and extremely accurate colour and depth.

Each book is signed and numbered by Julian Calverley.

In November 2019, North Northwest won Best British Book and Book of the Year at the 2019 British Book Design & Production Awards.

Specification:

Size: A3 Landscape (305mm x 425mm)
Cover: Brown
Extent: 126pp (51 x colour images)
Binding: Case bound
Printed: Vivid Colour™ and 11 x pantone colours
Clamshell box specification:
Hand made, paper over board construction
Brown covering material
Heavily de-bossed NNW motif on front

Features:

This striking book and clamshell box both have a heavily de-bossed NNW motif on the cover
The book cover is Orange foil blocked
The clamshell box has an Orange ribbon pull
Signed and numbered by the photographer
Printed & Bound by Boss Print (Made Great in Britain)

Materials:

Cover: Winner Agenda V92 Brown
Cover: Foil block in Bright Orange
Clamshell Box: Winner Agenda V92 Brown
End papers: 115gsm Sirio Arancio
Text Paper: 170gsm Symbol Freelife Satin